Explore a world of
French cuisine

right here in Perth

After my time living in France I was compelled to seek out the best French inspired cuisine in my home town of Perth. Come with me on a journey to discover some of the very best cuisine, wine and desserts created by authentic French artists in our very own backyard.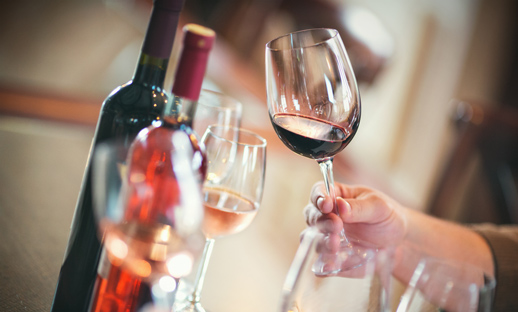 Tour Highlights
Be magically transported to France without leaving Perth as we explore the very best in French wine, cuisine and desserts on offer right here in our very own city.
French Cheese Tasting
It goes without saying, the French love their fromage. With approximately 400 distinct types of French cheese you could spend a lifetime trying them all. We take time to taste a few of their very best cheeses with a cheeseboard showcasing some of the very best examples of French cheese.
---
French Wine Tasting
Champagne, Bordeaux and Burgundy are just a few of the world's most renowned wine regions that have set the standard for wine production and quality for wine makers everywhere. With centuries of experience in honing their craft, we make a stop at a winery in the Swan Valley with a French winemaker to taste the French influence on some of our local grape varieties.
---
Gourmet French Lunch
Famous for instituting the Michelin Star rating system, France is synonymous the world over for fine dining with its chefs trained to a superior level of quality and attention to detail. Indulge yourself with a variety of traditional French cuisine inspired by the French countryside. Vegetarian options available.
---
French Macaron Tasting
The history of this little French creation dates back to the French Revolution and has created a love affair with sweet lovers the world over. The delicacy is marvelled by all and only a true French artisan can recreate it in its truest expression. Available in a variety of flavours we stop to sample the French treat at this traditional French patisserie and for a chance to purchase some to take home.
---
French Desserts & Patisseries
Whether it is a croissant, crepe or any number of decadent desserts, the French are known for their craft in creating a number of sweet treats to indulge anyone with a sweet tooth. We finish off the day to sit down and enjoy a traditional French pastry or dessert made by an authentic French chef.
---
Adults
---
$ 129 p/p
Ages 18+ years
---
Perth pick up and drop off
Cheeseboard morning tea
French wine tasting
French main course lunch
Complimentary glass of wine
Macaron tasting
French dessert afternoon tea
Seniors
---
$ 119 p/p
Pension card holders
---
Perth pick up and drop off
Cheeseboard morning tea
French wine tasting
French main course lunch
Complimentary glass of wine
Macaron tasting
French dessert afternoon tea
Children
---
$ 89 p/p
Under 18 years
---
Perth pick up and drop off
Cheeseboard morning tea
French main course lunch
Complimentary soft drink
Macaron tasting
French dessert afternoon tea