Experience the very best
Perth to Margaret River

Wine Tours
with premium wine & gourmet experiences over two days.
The beautiful Margaret River wine region located in the South West region of Western Australia is not only one of the premier wine regions in Australia but is now officially recognised on the world stage as one of the premier wine regions in the world. With it's Bordeaux style climate the wines produced here are as spectacular as the landscape in which they thrive. Departing from Perth, this exclusive 2 day tour including overnight stay in the Margaret River region has been designed for you to experience the very best the region has to offer with carefully selected wine tasting and gourmet experiences that this world class region has to offer.
Exclusive 2 Day Margaret River Wine Tour
With guaranteed small groups (maximum of 1o guests) this carefully curated tour is exclusive to Best of Perth Tours and has been designed for guests looking for exclusive wine tasting experiences at premium Margaret River wineries. Enjoy a diverse range of personal wine tasting and gourmet experiences in a relaxed enviornment over 2 magnificent days with your professional, accredited Tour Guide. We have hand selected a diverse range of Cellar Door experiences from the most established and respected large wine houses through to exceptional and respected boutique wineries. An all-inclusive tour incluing transport, wine tasting and dining experiences you can relax and enjoy one of the most comprehensive Margaret River tours available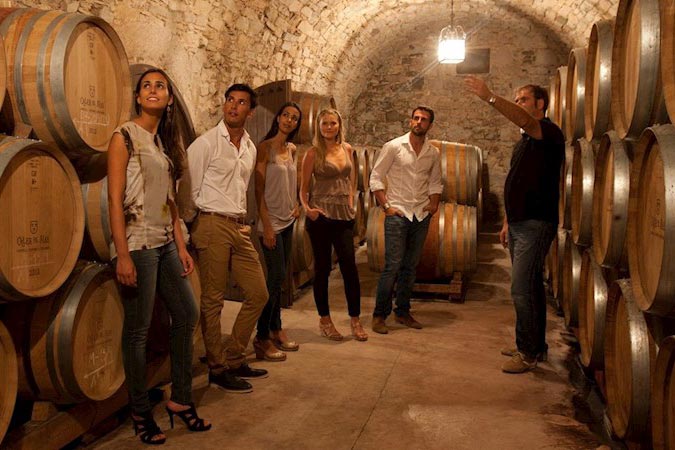 Behind The Scenes Winery Tour
We begin our Margaret River journey with a very special behind-the-scenes tour of a winery to learn about the history of the Margaret River region as well as discover the special climate and terrain in the South West that creates the setting for the prouction of some of Australia's most exceptional wines. Whether you are an expert or new to the world or wine, this interactive experience caters to all levels and provides a terrific insight into the region as well as the wine making process. Starting out in the vineyard to admire the landscape, we then head backstage to walk through the production area and finish in the barrel ageing room to discover the the year long journey from vine to the bottle. The experience is finished with a private Cellar Door tasting experience of the Estates wine.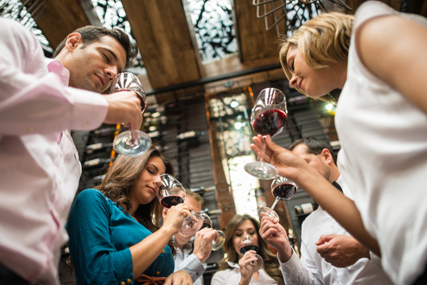 Premium Wine Tasting Experiences
As a small tour company we pride ourselves on providing premium, personalised experiences. We guarantee small groups with a maximum of 10 guests so you have experiences to remember and don't just feel like just another number in the crowd. We carefully research venues that provide both outstanding wines as well as customer service and hand select venues that provide exceptional experience so you can be assured that the wineries selected for the tour are of the highest quality and the best representations of what the Margaret River region can offer. We have hand selected a range of experiences at beautiful Cellar Doors at noted wineries as well as premium boutique producers. You will have the opportunity to sample a diverse range of premium classic varietals as well as unique blends and styles developed by creative award winning winemakers for a range of experiences you will truly love.
4-Star Hotel Overnight Stay
Covering such an expansive region and with over 180 wineries to choose from, Margaret River was never supposed to be visited in one day. To be able to truly appreciate the region your trip to Perth includes an overnight stay at a beautiful 4-star hotel so we can spend 2 days exploring the region and you get the most out of your trip to Margaret River. As the sun sets on your first full day of exploration we take a break at our accommodation in the heart of Margaret River. With a delicious buffet breakfast to kick start start your second day of discovery, it is all included in your tour experience.
Delicious Gourmet Experiences
Great wine should go with great food and that is why we provide a range of gourmet experiences throughout your 2-day journey tour to Margaret River. Enjoy a delicious main course lunch on both days of the tour with exclusive wine tasting and a complimentary glass of wine of your choice at each venue. With a range of main course lunch options to choose from (vegetarian, gluten free & vegan options) your dining experiences will be just as memorable as your wine tasting journey to Margaret River.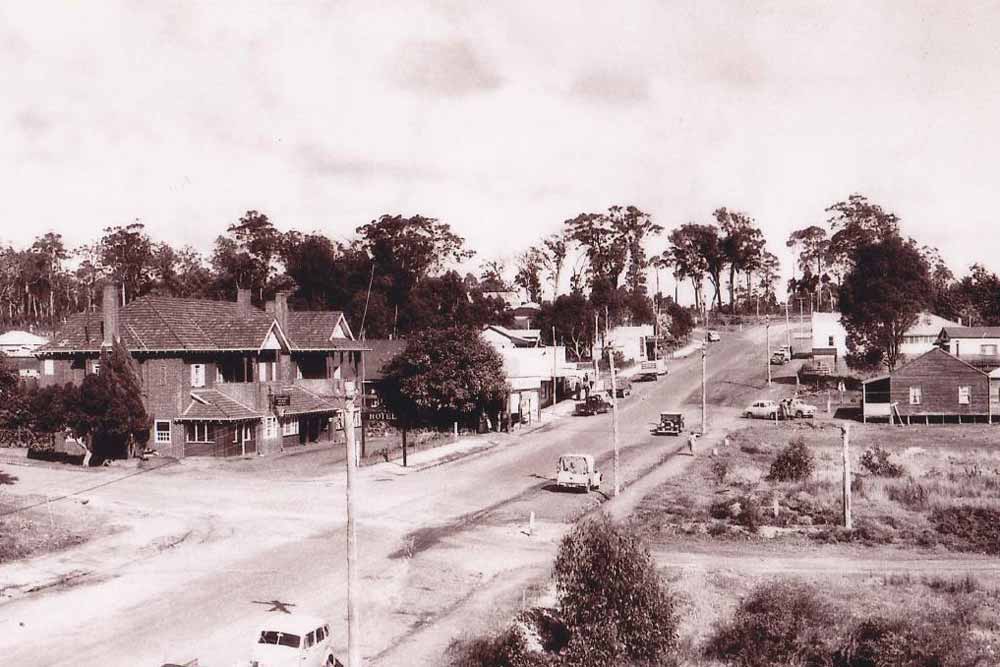 Historic Tour Guide Commentary
To learn about wine is to discover the region and its history. Whilst Margaret River is one of the youngest wine regions in Australia, in its short 50+ year history it has become an internationally acclaimed region producing exceptional, elegant wines that have been compared to the Bordeaux wine region in France. Your local Tour Guide is not only well versed in the history of the region but is also professionally accredited by the Wine & Spirits Education Trust (WSET). They will be with you throughout your entire journey with a wealth of information as well as to ensure you have the absolute best experience possible.
Our Latest
Reviews
Don't just take our word for it. Check out our most recent reviews to learn more from some of our guests who have experienced the tour.
Best of Perth Tours is rated 5.0 based on 135 Tripadvisor reviews

Awesome birthday present! - Highly Recommended tour A great day from start to finish, it was my first time in the Swan Valley Region and we visited three breweries, it ended up being a private tour on that day so we were lucky to have Tim, the tour guide, for ourselves, he knows so much about wines and beers and he is always happy to share all his knowledge about the region as well. He was very attentive at all times and quite flexible with the time frame so we got lots of times to enjoy the beers in every place. Lunch was a very nice burger with chips at Feral Brewing Company and we also got a pint of beer 🙂 Highly recommended tour if you are a beer or wine lover!

Swan Valley Beer Tour Friendly, Helpful, Trusting, Very flexible to create personalised itinerary and best of all - a great day out! Would go again

Amazing Tour - Highly Recommended This was a fabulous wine tour and by far the best we've been on to date. We learned so much more than on previous tours and actually feel we understand more about the wines we like. The wineries were well considered and provided us with a broad overview and insight into the Swan Valley Wine RegionTim is an excellent guide (very knowledgeable about wine too) and has a deep commitment to ensuring his guests walk away having had a very memorable experience.

Thoroughly enjoyable. Stepped out of my comfort zone to do this tour by myself after being stuck in WA following Covid-based interstate travel restrictions. I would normally do this type of thing with my wife, so I was apprehensive about how much I might enjoy it going solo. I needn't have worried. Tim ensured that the tour was relaxed & informative. The wineries we visited were run by knowledgeable, passionate & fascinating characters who made us feel very welcomed.I recommend this tour and would readily do it again.

E_and_L_Douglas
2020-08-29
Lovely day-out in the Swan Valley Lovely day out to take in the sights of our Swan Valley. Small group; plenty of room for social distancing and sanitizer available. Bus spotless. Sampled some lovely wines in quality, lesser known vineyards including delicious cheese-board for morning tea and a lovely lunch in one of the vineyards. Finished with stops for beer, choccies and coffee. Value for money. Tim, very knowledgeable, even threw in a bit of history of the area and no pressure to be anywhere, so very relaxed day. Definitely recommend.

Couldnt have asked for a better birthday A brilliant day from start to finish. Tim knows loads about the wine making process and loves to share. We visited several carefully selected vinyards with the friendliest staff making us feel welcome and relaxed and got to sample some outstanding products. Lunch was first class in an awesome setting with even more fine wines to try. You wont be disappointed if you choose one of his tours.

Awesome day around the Swan Valley Had an awesome day in Swan Valley expertly guided by Tim who had some awesome insights into the region and took us to some great places off the beaten track. Perfectly designed tour showcasing the best the region has to offer

Tim is the best! 🙂 We are very lucky that on our first day in Australia we met Tim and Perth: his trip and kindness and knowledge amazed us, we fell in love with the country not only the city immediatelly. The tour was great more than we expected with sweet surprises like cheese and wine :))

Behind the scene wine tasting experience Awesome wine tasting experience with Tim in the Swan Valley. The small group set up allows more flexibility, originality and fun than usual tours. Thanks to Tim, we discovered local wines and secrets spots. Should you be interested in Australian wines, I would recommend to book that tour.

Awesome Day Out with Tim! It was our first visit to Perth – yet alone the Swan Valley. The tour was an awesome choice for us – as it provided a small group experience, coupled with some entertaining commentary (thanks Tim) regarding the regions history; vineyard processes (aka – the grape lifecycle!) and tremendous scenery.We were collected from our Perth City hotel and transported in a comfortable small bus to the Swan Valley. The day was very well planned – and definitely didn't feel rushed at all. We stopped at a number of local wineries – and treated to a backstage viewing at one of them – where the local family (Olive Grove Fames) treated us to several (actually, more than a dozen) wine tastings – accompanied by a delicious cheese platter.Lunch at another venue was equally tasty – accompanied of course, with more wine 😊 Last stop was a local chocolate delicacy – before the final (short) commute back to our hotel. All our wine purchases were treated with the greatest care – housed in Tim's vehicle (cooler box). Highly recommend this tour!
Get to know your
Tour Guide
Born and raised in Perth, your Tour Guide has over 10 years of experience both locally and internationally. Showcasing the very best Perth has to offer, get to know your Tour Guide before you choose your tour company.
LEARN MORE
Adults
---
$ 690 AUD p/p
Ages 18+ years
All-inclusive tour experience
---
Children
---
$ 390 AUD p/p
Ages 4–17 years
Special kids menus included
---
Infants
---
$ 190 AUD p/p
Ages 0–3 years
Baby seat provided
---
Sounds great!
I'm ready to book my Margaret River wine tour with overnight stay!
Please note – If your chosen date is not available or for last minute bookings please call +61 401 726 843 or email [email protected]