Experience the very best
Perth to Margaret River

Wine Tours
with premium wine & gourmet experiences over two days.
The beautiful Margaret River wine region located in the South West region of Western Australia is not only one of the premier wine regions in Australia but is now officially recognised on the world stage as one of the premier wine regions in the world. With it's Bordeaux style climate the wines produced here are as spectacular as the landscape in which they thrive. Departing from Perth, this exclusive 2 day tour including overnight stay in the Margaret River region has been designed for you to experience the very best the region has to offer with carefully selected wine tasting and gourmet experiences that this world class region has to offer.
Exclusive 2 Day Margaret River Wine Tour
With guaranteed small groups (maximum of 1o guests) this carefully curated tour is exclusive to Best of Perth Tours and has been designed for guests looking for exclusive wine tasting experiences at premium Margaret River wineries. Enjoy a diverse range of personal wine tasting and gourmet experiences in a relaxed enviornment over 2 magnificent days with your professional, accredited Tour Guide. We have hand selected a diverse range of Cellar Door experiences from the most established and respected large wine houses through to exceptional and respected boutique wineries. An all-inclusive tour incluing transport, wine tasting and dining experiences you can relax and enjoy one of the most comprehensive Margaret River tours available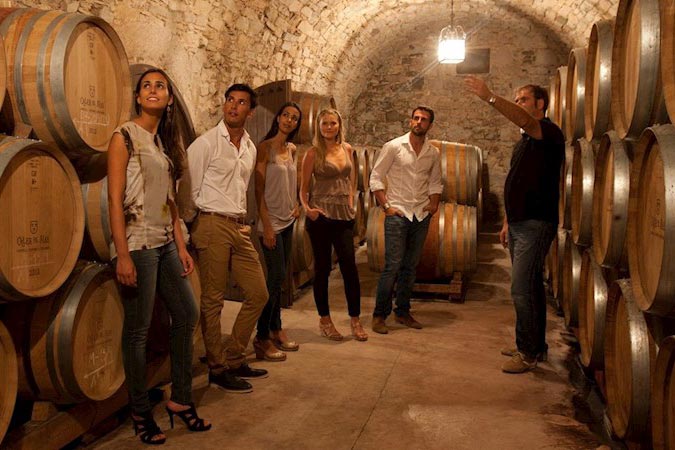 Behind The Scenes Winery Tour
We begin our Margaret River journey with a very special behind-the-scenes tour of a winery to learn about the history of the Margaret River region as well as discover the special climate and terrain in the South West that creates the setting for the prouction of some of Australia's most exceptional wines. Whether you are an expert or new to the world or wine, this interactive experience caters to all levels and provides a terrific insight into the region as well as the wine making process. Starting out in the vineyard to admire the landscape, we then head backstage to walk through the production area and finish in the barrel ageing room to discover the the year long journey from vine to the bottle. The experience is finished with a private Cellar Door tasting experience of the Estates wine.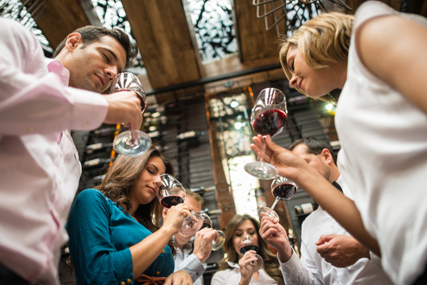 Premium Wine Tasting Experiences
As a small tour company we pride ourselves on providing premium, personalised experiences. We guarantee small groups with a maximum of 10 guests so you have experiences to remember and don't just feel like just another number in the crowd. We carefully research venues that provide both outstanding wines as well as customer service and hand select venues that provide exceptional experience so you can be assured that the wineries selected for the tour are of the highest quality and the best representations of what the Margaret River region can offer. We have hand selected a range of experiences at beautiful Cellar Doors at noted wineries as well as premium boutique producers. You will have the opportunity to sample a diverse range of premium classic varietals as well as unique blends and styles developed by creative award winning winemakers for a range of experiences you will truly love.
4-Star Hotel Overnight Stay
Covering such an expansive region and with over 180 wineries to choose from, Margaret River was never supposed to be visited in one day. To be able to truly appreciate the region your trip to Perth includes an overnight stay at a beautiful 4-star hotel so we can spend 2 days exploring the region and you get the most out of your trip to Margaret River. As the sun sets on your first full day of exploration we take a break at our accommodation in the heart of Margaret River. With a delicious buffet breakfast to kick start start your second day of discovery, it is all included in your tour experience.
Delicious Gourmet Experiences
Great wine should go with great food and that is why we provide a range of gourmet experiences throughout your 2-day journey tour to Margaret River. Enjoy a delicious main course lunch on both days of the tour with exclusive wine tasting and a complimentary glass of wine of your choice at each venue. With a range of main course lunch options to choose from (vegetarian, gluten free & vegan options) your dining experiences will be just as memorable as your wine tasting journey to Margaret River.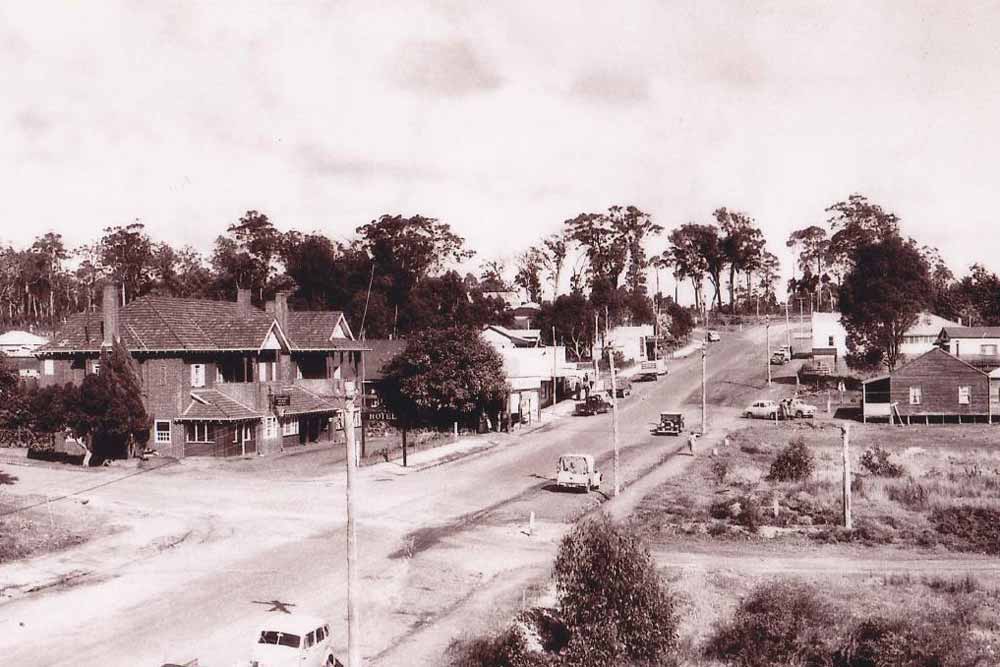 Historic Tour Guide Commentary
To learn about wine is to discover the region and its history. Whilst Margaret River is one of the youngest wine regions in Australia, in its short 50+ year history it has become an internationally acclaimed region producing exceptional, elegant wines that have been compared to the Bordeaux wine region in France. Your local Tour Guide is not only well versed in the history of the region but is also professionally accredited by the Wine & Spirits Education Trust (WSET). They will be with you throughout your entire journey with a wealth of information as well as to ensure you have the absolute best experience possible.
Our Latest
Reviews
Don't just take our word for it. Check out our most recent reviews to learn more from some of our guests who have experienced the tour.

Marche B
February 6, 2022.
10/10 Tim is a world class tour guide who is very knowledgeable, but also very fun! Highly recommended this tour to anyone looking for a great time out in the valley!

Daniel S
February 5, 2022.
Lots of fun, great tour! The experience was Awesome!! We had loads of fun. Great wines and venues. Tim the owner and tour guide was excellent. Great knowledge on the area and the wines.

Excellent tour! Had a brilliant day out with friends in the Swan Valley. Thanks to Tim for all the planning and booking to devise an itinerary to meet our group's wishes. On the day the bus was clean, cool and comfortable and Tim was friendly, accomodating and attentive making sure we had the best of days. Would definitely recommend Best of Perth Tours!
Beautiful day in Swan Valley! Had an excellent day in Swan Valley with Tim! There were 6 of us wine lovers and Tim was able to book boutique venues that no one in the group had experienced before. Tim was very knowledgeable about the area and the wines and we felt well looked after. The wine was beautiful and overall it was a lovely day.

Fun Day Out Great Day out. Tim knew so much about wine and the area. Lots of options for lunch and it was delicious. Great paced day out in the valley.

Unique, boutique experience We wanted to do something special to celebrate our 20 year anniversary and Tim's tour certainly provided that. Quality wine and food with great service at all venues and a knowledgeable guide. Would definitely recommend for those looking for a unique, boutique experience.

A very memorable tour. As good as any wine tour you would have in France. May I first start with the initial communication and instructions on where to arrive at our destination was spot on. Tim's choice of small boutique wineries made it feel very personalised. The first winery offered a cheese platter which was well received. The second winery was also where we had lunch. By all accounts everyone enjoyed their meal. It was great that Tim gave us commentary about the wines before our meal. He has a very broad international knowledge of wine. I learnt that a chenin blanc is one of the best varieties in the area and requires a high sugar content from a hot summer before the acid drops away. I would suggest that you pace yourself, spit constantly, rehydrate with water and you don't need to taste everything. I would highly recommend Tim and Best of Perth Tours.

Danisha V
December 4, 2021.
Amazing 10 out of 10 would go again Our guide was entertaining and engaging with the group, very knowledgeable, a great selection of wineries all in all an awesome trip.

The Best Tour Company for the Swan Valley What a fantastic day we had on "The Best Tours of Perth", in the Swan Valley Wine Tour!!! Tim was amazing and extremely knowledgeable about wines and the history of vineyards we visited. He is a MUST if you want a wonderful day sipping some of the best wines from the Swan Valley! I would highly recommend Tim and his company, they are the best.

Steve Cartledge
November 28, 2021.
Bickley Valley Wine Tour Excellent Wine Tour of the Bickley Valley - it's a wonderful area with really great wineries. Tim did a great job as guide and I'd definitely recommend his tours!
Get to know your
Tour Guide
Born and raised in Perth, your Tour Guide has over 10 years of experience both locally and internationally. Showcasing the very best Perth has to offer, get to know your Tour Guide before you choose your tour company.
LEARN MORE
Adults
---
$ 1,490 AUD p/p
Ages 18+ years
All-inclusive tour experience
---
Children
---
$ 690 AUD p/p
Ages 4–17 years
Special kids menus included
---
Infants
---
$ 390 AUD p/p
Ages 0–3 years
Baby seat provided
---
Sounds great!
I would like to enquire about the 2-Day Margaret River Wine Tour with overnight stay!
We currently don't have any public tours dates available for this tour. Please feel free to send us an enquiry to register your interest in joining a public tour, or to create a private tour for you and your group (minimum 4 guests required).
Enquire Now