See the

Very Best highlights

the city of Perth

has to offer on this exclusive tour for cruise passengers.
With guaranteed small groups (max. 10 guests) and exclusive pick up and drop off directly from Fremantle Passenger Terminal, cruise ship passengers to Perth can enjoy a premium, small tour experience in Perth visiting the very best locations that the city has to offer. Take in the views of majestic King's Park overlooking Perth's CBD, meet Australia's native wildlife on a private wildlife park tour, enjoy a sumptuous lunch and wine tasting in the Swan Valley and take a drive down to Perth's amazing sunset coast.
Tour

highlights
Exclusive to Best of Perth Tours, this guaranteed small group tour will ensure you have a unique and personable experience all with an internationally experienced, local Tour Guide. Make your visit to Perth a memorable one as you enjoy the very best that Perth has to offer.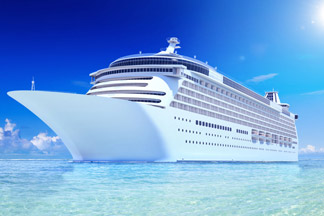 Exclusive Pick-Up from Fremantle Passenger Terminal
Begin your full day adventure in Perth with an exclusive pick up directly outside Fremantle Passenger Terminal. Your Tour Guide will be there to greet you as you disembark your cruise ship and ready to take you on a day of exploration visiting the most iconic locations and enjoying the best experiences Perth has to offer. With drop off back at Fremantle Passenger Terminal on anwhere in Fremantle's historic town centre to finish the tour, taking a tour of Perth couldn't be easier!
---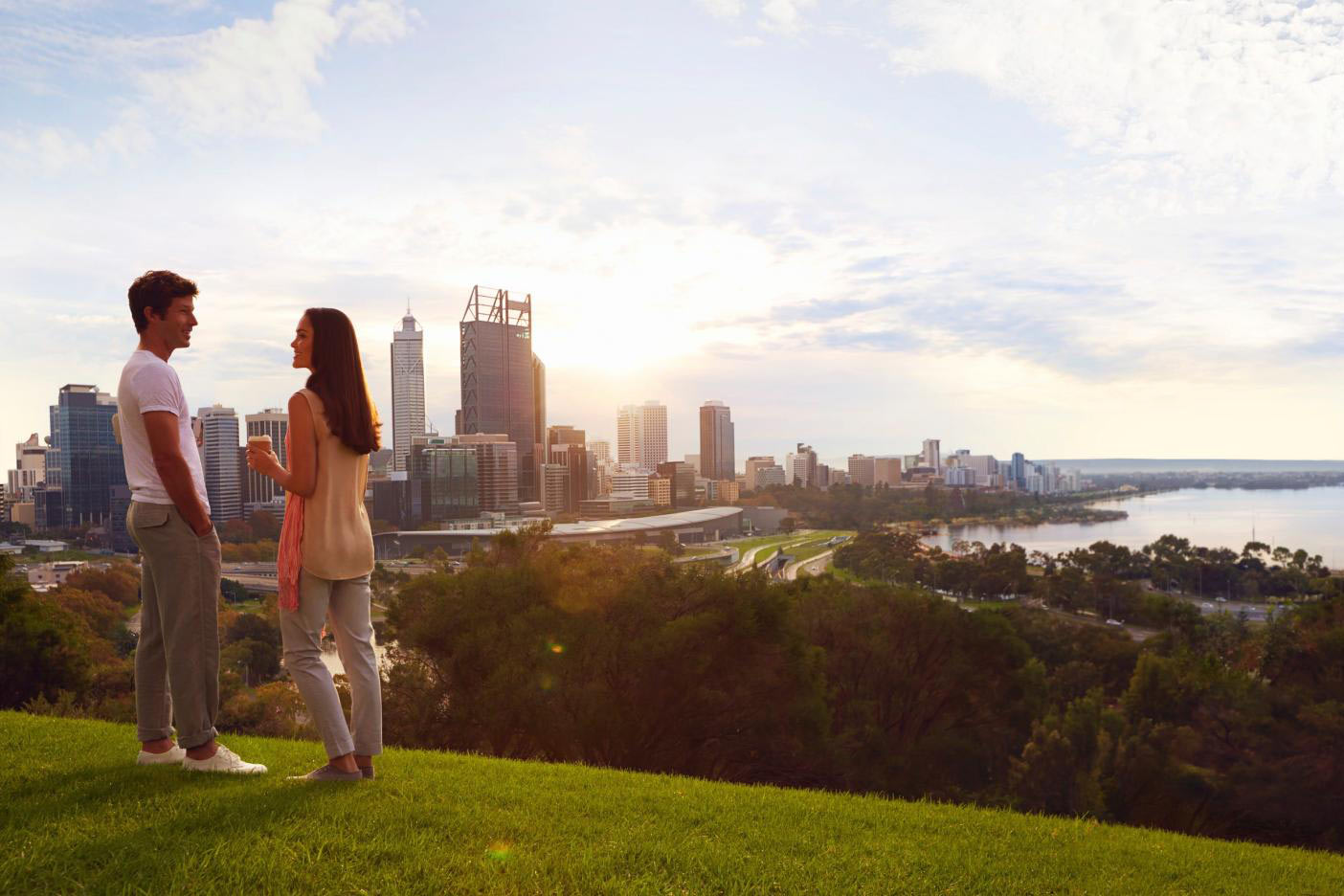 King's Park & Botanical Gardens
Situated next to Perth's CBD, King's Park's elevated terrain provides the most spectacular panoramic views of the city and Swan River. In addition to the Park's pristine botanical gardens and memorial monuments a trip to King's Park is an absolute must for anyone visiting Perth. We take time out for a leisurely stroll through the botanic gardens, take in the scenic views, visit the iconic WWII monument and a chance to capture some spectacular photos overlooking the city.
---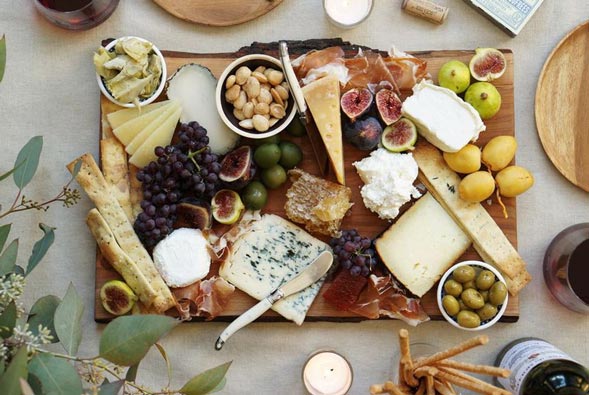 Locally Produced Artisan Cheeseboard Morning Tea
After a relaxing walking through King's Park and enjoying the sights we stop to indulge in delicious gourmet cheeseboard morning tea, accompanied with some refreshing beverages which is enjoyed whilst amongst the beautiful surrounds of the Park. With a chance to sample a range of locally produced cheeses it is the perfect way to complete out visit to King's Park and indulge in some culinary delights before we venture forward with the rest of the day's activities.
---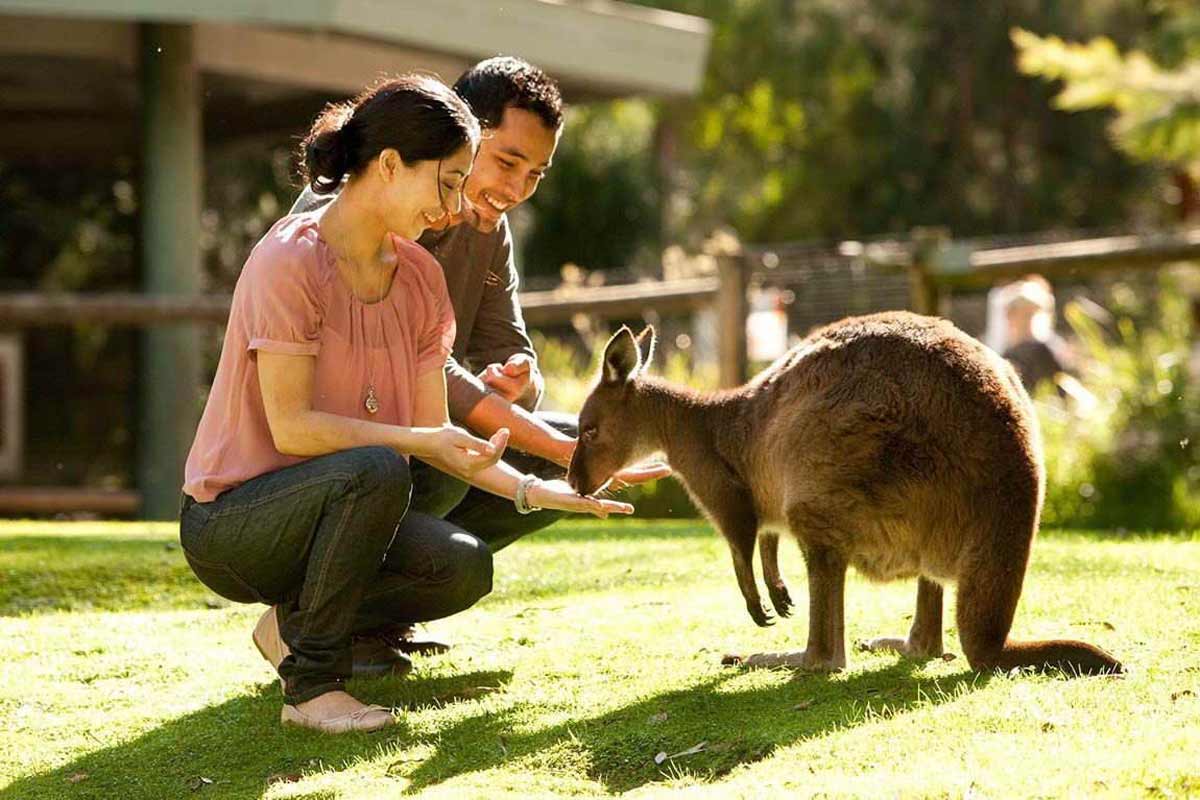 Private Australian Wildlife Park Tour
Australia has some of the most unique wildlife in the world and on this exclusive private Wildlife Park tour we get up close and personal with some of Australia's most famous animals. Feed the kangaroos, get up close with a koala and feel their beautifully soft fur, have your photo taken with a wombat as well as spend time meeting a variety of Australia's other unique wildlife including birds, reptiles and marsupials.
---
Swan Valley Wine Tasting Experience
We visit Australia's oldest wine region in the Swan Valley to sample wines at one of the region's beautiful wineries as you sit back and enjoy a delicious main course lunch from a range of options (vegetarian, gluten free & vegan options available). With a complimentary glass of wine of your choosing from the private cellar door tasting and suggested pairings to compliment your meal, your lunch experience will be something for you to savour and enjoy.
---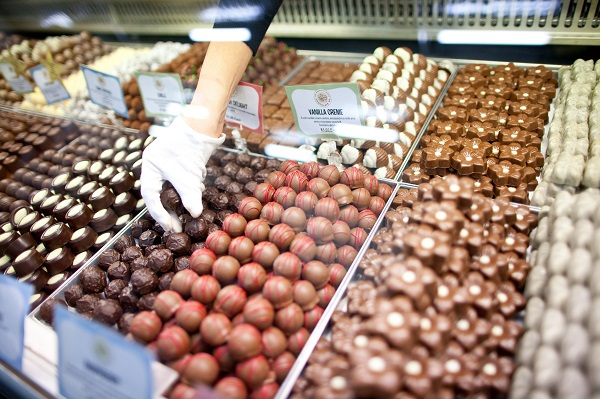 Hand Crafted Chocolate & Gourmet Food Sampling
After lunch we make a stop at one in the Swan Valley to "Australia's Top 100 Gourmet Experiences" as rated by Australian Traveller Magazine to sample a variety of hand crafted chocolates and a range of gourmet foods including home made olive oils, vinaigrettes, marmelades, pasta sauces, chutneys and more. With additional wine tasting also available it is a terrific way to experience even more of the culinary delights in the Swan Valley region.
---
Scenic Coastal Drive & Visit To Perth's Iconic Beaches
A trip to Perth would simply not be complete without a visit to one it's world class beaches. With crystal clear blue water and soft white sand that stretches along Perth's coast we take a picturesque drive along the coast as well as make a stop at one of Perth's most iconic beaches to take in the magnificent scenery that stretches as far as the eye can see. Take a stroll along the sand and put your feet in the Indian Ocean waters or grab a coffee or an ice cream and sit back to enjoy the scenery.
---
Historic Fremantle Town Centre
With over 300 heritage listed buildings the harbour town of Fremantle has it's own unique personality and a rustic charm reminiscent of the Victorian era. Exuding a relaxed artistic vibe whilst being a town steeped in history, we finish our tour in Fremantle to take time to appreciate the vintages facades and iconic buildings. Guests can choose to finish their tour anywhere in Fremantle's town centre to enjoy the city at their leisure or be dropped directly back to Fremantle Passenger Terminal.
---
Our Latest
Reviews
Don't just take our word for it. Check out our most recent reviews to learn more from some of our guests who have experienced the tour.
Best of Perth Tours is rated 5.0 based on 135 Tripadvisor reviews
Peter O
February 21, 2021.
Wedding Anniversary Celebration We had a fantastic day. Starting from a high 20's degree day. We tasted wines from several wineries and a couple of Cider Houses. Absolutely fabulous tour lead by Tim. Fantastic lunch and we arrived home safe and well.
SiobhanGalos
February 16, 2021.
Simply Sensational! We can't recommend Tim highly enough - his service was faultless! Tim worked professionally with us to build our own Swan Valley wine tour, expertly incorporating some venues of our request with some great recommendations of his own. Tim was friendly, fun loving, knowledgeable and attentive all day, working tirelessly to ensure our day was perfect. He even carried our wine purchases to the bus for us. His knowledge of wine and the Swan Valley was exceptional, all venues were wonderful and our lunch was delicious. Our group had such an amazing day that we plan to book again later in the year!

Steve T
February 14, 2021.
Perfect Day Out Best day out in a very long time. Faultless service from Tim thorough out the whole day. Definitely be booking again next time we want a day out experiencing the Bickley Valley and all it's hidden gems. Highly recommend this tour, and Best Of Perth Tours.

Personalised, exclusive and unique Swan Valley wineries tour We had a wonderful time on this exclusive full-day tour of some of the best boutique wineries in the Swan Valley! Tim was a knowledgeable and thoughtful host, making sure we had excellent service and a great experience at each place we visited. The selection of wineries was well thought-out and allowed us to try many varietals we hadn't previously tried. Being in a small group we got to many places the larger tours can't get to, and had such a personalised experience. Highly recommend this tour!

Casseyy
January 23, 2021.
Suprise wine tour! We were wanting a surprise wine tour for my dads 60th birthday and Tim certainly delivered! He was very organised and so prompt at responding to emails and phone calls. We left it entirely up to him and he did a great job at choosing venues for us. The day ran smoothly and we had such a fantastic time. I would highly recommend Tim at best of Perth tours, can't wait to do it again sometime. Thank you again.

Great tour Tim is an excellent tour guide who selected 4 interesting and unique wineries that captured the history of the swan valley. There were only 3 couples on the tour so very boutique and engaging. The lunch was included and food was delicious. Learned lots, tasted nice wine, had great company.. All in all a five star experience, thanks Tim

Hele2608
January 17, 2021.
VIP Swan Valley wine tour Great small group tour. Tim was a great host,even prior to tour ringing on Xmas day to confirm the details. Was a hot day but Tim took the time to get the a/c going in the bus prior to us getting back in. Only hubby and me on the tour so very personal (only takes max of 10). Took us to some great boutique small family wineries we had never visited before and had great tastings. The fortified wine at Garbin was to die for. The tour included lunch at Carriley which was great. All in all a great tour. Thanks Tim.

First class experience Great fun! Learnt a lot about crafting beer and tasting the results of some excellent brewing. Expertly managed by Tim ... I was a first class experience. Cheers!
The dudes beer tour Tim was very accomodating and provided some good insight into the brewing processes and history of each brewery.

Amazing day! Great pace, excellent guide, wonderful lunch and amazing wines.... A really great way to celebrate our state and make the most of a staycation. Thanks Tim for a terrific day!
Get to know your
Tour Guide
Born and raised in Perth, your Tour Guide has over 10 years of experience both locally and internationally. Showcasing the very best Perth has to offer, get to know your Tour Guide before you choose your tour company.
LEARN MORE
Adults
---
$ 220 AUD p/p
Ages 18+ years
All-inclusive tour price
---
Children
---
$ 120 AUD p/p
Ages 4 - 14 years
Special kids menu for lunch
---
Infants
---
$ 70 AUD p/p
Ages 0 - 3 years
Baby seat provided
---