Enjoy a premium
Perth Craft Beer Tour
with exclusive brewery experiences in the Swan Valley
Just a short 30 minute journey from Perth's city centre, the Swan Valley is home to a range of outstanding boutique craft beer producers. With our exclusive small group tours (maximum 10 guests) spend the day enjoying an extensive range of craft beer tasting paddles fresh from the tap as well as a delicious pub meal lunch and pint of beer on this all-inclusive tour.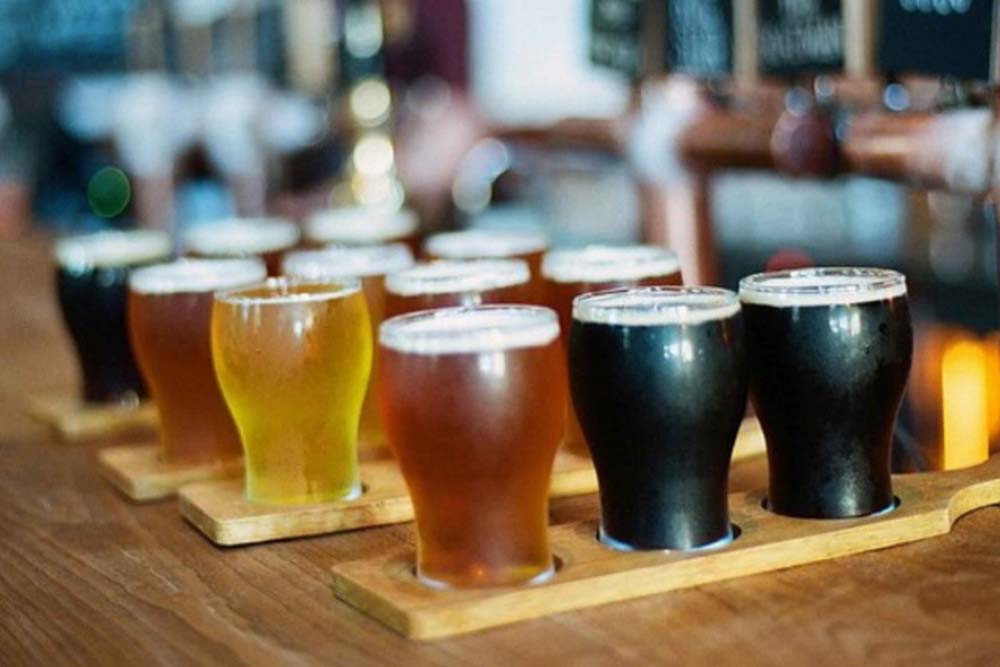 Premium Craft Beer Sampling
There is nothing better than freshly brewed beer and we have selected 3 of the best and most respect breweries in the Swan Valley for you to enjoy an extensive range of locally produced craft beers directly from the tap. With a generous range of over 15 unique craft beer samples throughout the day from Pilsners to Pale Ales and Stouts to Sours, you can be assured you will discover a range of beers you love.
Learn About Craft Beer Making
There has been a global explosion of craft beer making throughout the world and with so many different styles of beer and brewers adding their own unique flare, understanding the different types of beers can sometimes be an overwhelming experience. With your knowledgable local Tour Guide on hand throughout the day you can get to know more about the beer making process as well what make each style of beer unique as you enjoy a range of beer samples throughout the day.
Delicious Pub Meal Lunch + Pint
There is nothing more enjoyable than a delicious pub meal lunch and the marriage of burgers and beers is an institutation we honour and respect on this tour. Choose from a range of oustanding burger and fries options (catering to all dietary requirements) and with an additional pint of your choice chosen from an exclusive craft beer tasting paddle, you can be assured that your lunch experience will be one of the highlights of your tour.
Guaranteed Small Group Tours
Don't be just another number in the crowd. Best of Perth Tours is the only tour company in Perth to guarantee a maximum of 10 guests on any of our tours to ensure everyone has a much more personable experience and your day is something to remember for all the right reasons. Join the tour with a group of friends or make new friends with other beer lovers on the tour!
Our Latest
Reviews
Don't just take our word for it. Check out our most recent reviews to learn more from some of our guests who have experienced our tours.

First class experience Great fun! Learnt a lot about crafting beer and tasting the results of some excellent brewing. Expertly managed by Tim ... I was a first class experience. Cheers!
The dudes beer tour Tim was very accomodating and provided some good insight into the brewing processes and history of each brewery.

Amazing day! Great pace, excellent guide, wonderful lunch and amazing wines.... A really great way to celebrate our state and make the most of a staycation. Thanks Tim for a terrific day!
LyseKingo
December 7, 2020.
Perfect day out! Tim was so great from the start, he made things so easy for us and even accommodated our winery requests to make our day a special one. He made sure that the day was about us and didn't make us feel we had to rush from one venue to the next. It was perfectly planned and we all had the best day out ☺️ Thanks again Tim!!

Rachelle C
December 3, 2020.
Amazing day in the Bickley Valley We booked with Tim for a 30th birthday and we had the loveliest day! Tim was terrific at organising every thing we asked and even flexible with some last minute changes! We will definitely be booking again. 🙂

Laoise Holmes
November 29, 2020.
Amazing Sunset Wine Tour! From the moment we booked this tour with Tim he was in touch and planning our pick up so we could enjoy the evening. We were collected at our hotel in the city and we settled into the comfy mini bus to start our journey to the swan valley. We collected a group of 3 ladies on the way. First we visited Olive farm wines and it did not dissappoint. Amazing selection of wines and such friendly staff. It was a tough decision to choose some wines to buy but we also signed up online to order in the future! Next we went onto Garbin estate such a quirky old building we felt like we had stepped into a cellar in Tuscany! Amazing and very reasonably priced wine, we managed to buy the last of the bubbly Chardonnay! And the last stop was Carilley where we were treated to a delicious mesl & wine tasting! A perfect end to the day in a beautiful setting with an Amazing Perth sunset! I highly recommend this tour with Tim, he is a mind off information and made the evening so relaxing & enjoyable! We loved it soo much and will be back again!

Unique experience that was a step (leap!) above. Tim! Thank you so much for a wonderful experience! You went above and beyond in selecting some great boutique vineyards for us to visit (I now have exceptional wine that I can't wait to share with friends and family) and the dinner venue was fantastic - sunset in the vineyard with great food, wine and company; stunning. It was a wonderful evening out supported by personalised service from a very knowledgable, charismatic and friendly host. So recommend this if you're looking for a unique experience - a stand out from the other tours offered.
Jackie A
November 28, 2020.
Amazing Sunset Tour of the Swan Valley As a Swan Valley local, it is always nice to be a tourist in your own area and this was a great way to do it! Tour started with a pick up straight from home (swan valley area) then onto Olive Farm Wines for a tasting of their extensive 30 odd wine selection ranging from Sparklings, Whites, Reds and amazing Fortifieds! There is sure to be something for everyone! Never leave OFW empty handed! Next stop was Garbin Estate (a new one for us) and they didn't disappoint! A lovely family owned and run winery with some amazing Sparkling Wines made in methode traditionnelle (just the the French Champagnes!) - very tasty indeed! The last stop for the evening was at Carilley Estate for dinner and more wine (of course!) Lovely a la carte restaurant with an amazing view over the vineyard, Perfect way to end the tour! Guaranteed small group, meaning it's a much more intimate experience! We made friends with a lovely couple celebrating their wedding anniversary! Our tour guide, Tim, was super friendly and knowledgeable making him seem more a member of the tour group than the guide. Thanks Tim! Ten out of ten! Will definitely be back!

Merv D
November 13, 2020.
Quality wine tour Our tour was fantastic. Tim Stone the Managing Director of Best of Perth Tours was our tour guide in their 10 seater bus. It was obvious at every winery Tim had developed a wonderful personal relationship with the winery owners and staff. The staff at the wineries were welcoming,the service provided was excellent .the explaination of wine production and various variety wine characteristics was excellent. Variety of wines from the Swan Valley provided could stand up to the best in Australia. The choice from the lunch menu was again of a very high standard. Highly recommended.

Yvonne W
November 4, 2020.
Worth every penny Tim is a wonderful and knowledgeable host. He took us to some great boutique wineries, had a delicious lunch followed with a visit to a chocolate factory. The day was relaxing and fun. Will definitely do this again. Thanks Tim!
Get to know your
Tour Guide
Born and raised in Perth, your Tour Guide has over 10 years of experience both locally and internationally. We don't outsource our tours so you know exactly who is taking you on tour. Showcasing the very best Perth has to offer, get to know your Tour Guide before you choose your tour company.
LEARN MORE
Adults
---
$ 160 AUD p/p
Ages 18+ years
All-inclusive tour experience
---
Children
---
$ 80 AUD p/p
Ages 4–17 years
Special kids menu included
---
Infants
---
$ 50 AUD p/p
Ages 0–3 years
Baby seat provided
---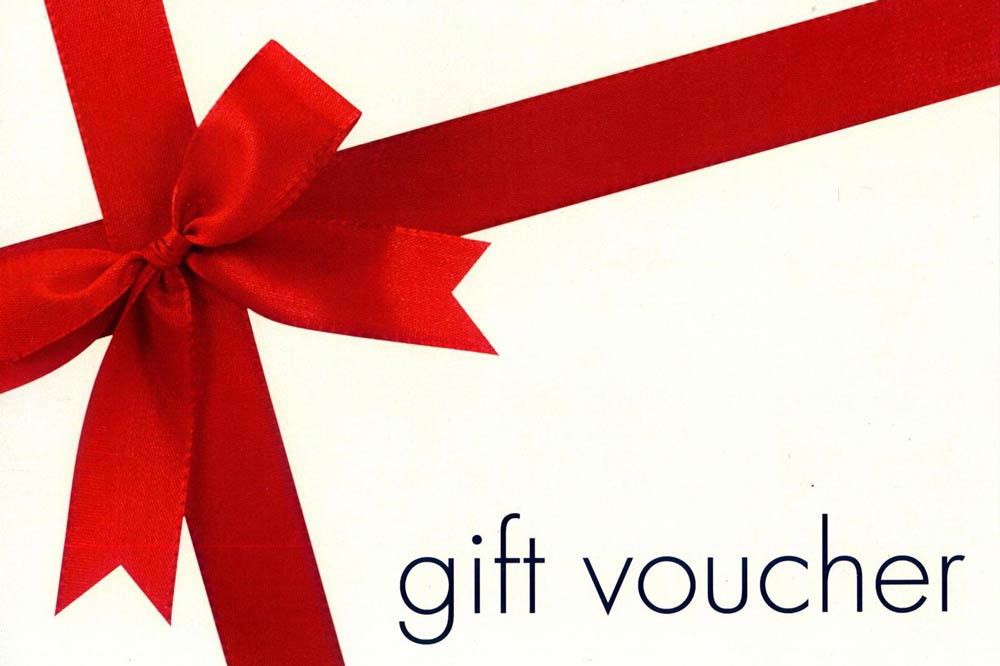 The

perfect

gift idea
If you know someone that loves their craft beer then treat them to an awesome day out on one of our guaranteed small group tours! Our Swan Valley Craft Beer Tours are a terrific gift idea and vouchers are valid for a full 3 years from their purchase date.
LEARN MORE
Sounds great!
I'm ready to book my Swan Valley Craft Beer Tour.
SELECT A DATE BELOW TO GET STARTED
Please note – If tour date is not available or for last minute bookings please call +61 401 726 843 or email [email protected]
Searching Availability...