Take a very exclusive sunset
Swan Valley Wine Tour
and make it a special evening.
As the sun sets over Perth join us for a very special evening tour experience to the Swan Valley as we enjoy range of exclusive private wine tasting experiences. The wineries open their doors after hours exclusively for Best of Perth Tours to enjoy intimate wine tasting experiences at the Cellar Door, and with a delicious gourmet main course dinner prepared by one of Swan Valley's best chefs you can be assured of incredible evening in the Swan Valley.
Tour
Highlights
Located less than 30 minutes from Perth's city centre, the Swan Valley wine region is home to some of Australia's oldest wineries and it's uniquely warm climate produces a range of award-winning varieties and styles. Our boutique Swan Valley wine tours showcase the very best boutique wineries of the region with guaranteed small groups (max. 10 guests) to ensure you have an amazing personal experience at each venue.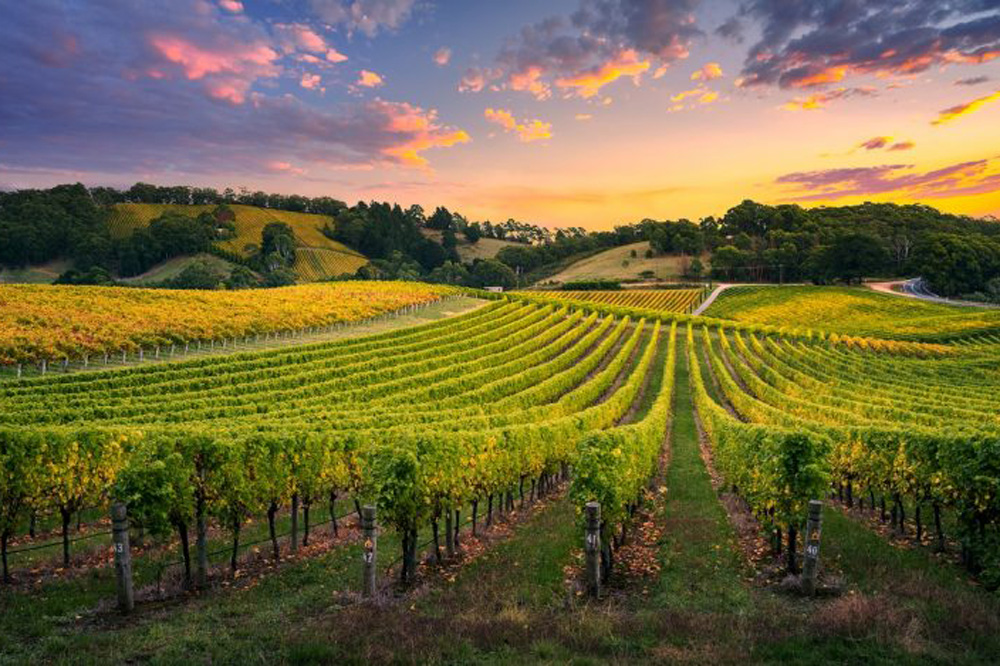 Evening Swan Valley Tour Experience
Spend the evening on this very special tour visiting Australia's oldest wine region less than 30 minutes from Perth's CBD. As the sun sets in Perth we depart to city to spend the evening sampling a range of wines from hand selected boutique wineries in the Swan Valley. With our guaranteed small group tours and wineries opening their Cellar Doors after hours exclusively for our tour groups you can be assured of a very memorable experience.
---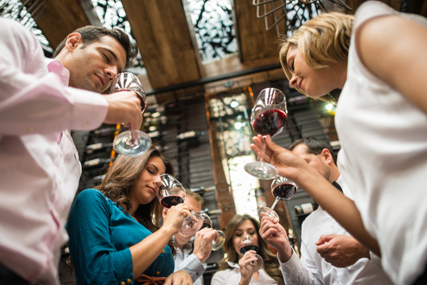 Exclusive Wine Tasting Experiences
We have hand selected 3 of our favourite boutique wineries in the Swan Valley for you to visit The Cellar Doors are opening exclusively for our tour after hours so there are no crowds and we have a very special, personal wine tasting experience. Sample a diverse range of white, red, rose, sparkling and fortified wines at award winning boutique Swan Valley wineries. Whether you want to sample classic styles or try new grape varieties, we can guarantee you will have the opportunity to discover wines you truly love.
---
Delicious Main Course Lunch Options
Great wine should go with great food and that is why we provide you with a range of gourmet main course lunch options (inc. vegetarian, gluten free & vegan options) with a variety of meals that caters to every taste and will ensure that your dining experience is just as memorable as the wineries we visit throughout the day. The delicious seasonal lunch menu is prepared by one of the best chef's in the Swan Valley and is beautifully accompanied with a glass of wine of your choice from an exclusive cellar door tasting. Unlike other tour companies who may only provide you with a shared platter for lunch, your dining experience will be something for you to savour and enjoy.
---
Convenient Pick Up / Drop Off Anywhere in Perth's CBD
Whether you visiting Perth and staying at a hotel or are finishing work and looking to take a tour with colleagues, Best of Perth Tours offers a convenient pick up service anywhere in Perth. Sit back, relax and enjoy an evening of wine tasting and gourmet expewriences as you are chauffeured to the Swan Valley with your expert Tour Guide. Choose to finish the tour at your original pick up location, or if you are planning to continue your evening in the city you can choose to be dropped off at any location of your choosing.
---
Our Latest
Reviews
Don't just take our word for it. Check out our most recent reviews to learn more from some of our guests who have experienced our tours.

Tim is the best! 🙂 We are very lucky that on our first day in Australia we met Tim and Perth: his trip and kindness and knowledge amazed us, we fell in love with the country not only the city immediatelly. The tour was great more than we expected with sweet surprises like cheese and wine :))

Véronique O
March 31, 2020.
Behind the scene wine tasting experience Awesome wine tasting experience with Tim in the Swan Valley. The small group set up allows more flexibility, originality and fun than usual tours. Thanks to Tim, we discovered local wines and secrets spots. Should you be interested in Australian wines, I would recommend to book that tour.

Awesome Day Out with Tim! It was our first visit to Perth – yet alone the Swan Valley. The tour was an awesome choice for us – as it provided a small group experience, coupled with some entertaining commentary (thanks Tim) regarding the regions history; vineyard processes (aka – the grape lifecycle!) and tremendous scenery.We were collected from our Perth City hotel and transported in a comfortable small bus to the Swan Valley. The day was very well planned – and definitely didn't feel rushed at all. We stopped at a number of local wineries – and treated to a backstage viewing at one of them – where the local family (Olive Grove Fames) treated us to several (actually, more than a dozen) wine tastings – accompanied by a delicious cheese platter.Lunch at another venue was equally tasty – accompanied of course, with more wine 😊 Last stop was a local chocolate delicacy – before the final (short) commute back to our hotel. All our wine purchases were treated with the greatest care – housed in Tim's vehicle (cooler box). Highly recommend this tour!

myflyingeagle
March 16, 2020.
Private Tour of the Swan Valley with Tim We had a great day in the Valley with Tim, we were a small group of 4 adults and it was fantastic that none of us had to drive - everything was taken care of for us and we were treated like VIP's by all the places Tim took us to. Tim made it easy for us to book the tour and tailored it to our tastes - he was full of enthusiasm and we would strongly recommend him if you was an amazing day in the Valley. - Thank you Tim

Robbin Laird
March 12, 2020.
Great Visit The tour was really well done by Tim. Our group was five in all but sic inclusive of Tim. The vineyards chosen were all of interest and the proprieters very welcoming and the wines of very good quality.Tim did a great job of introducing the visit and explaining the way throughout the day.I highly recommend this visit to anyone coming to Perth who would like to visit the local vineyards
Get to know your
Tour Guide
Born and raised in Perth, your Tour Guide has over 10 years of experience both locally and internationally. We don't outsource our tours so you know exactly who is taking you on tour. Showcasing the very best Perth has to offer, get to know your Tour Guide before you choose your tour company.
LEARN MORE
Adults
---
$ 120 AUD p/p
Ages 18+ years
All-inclusive tour experience
---
Children
---
$ 60 AUD p/p
Ages 4–17 years
Special kids menu included
---
Infants
---
$ 40 AUD p/p
Ages 0–3 years
Baby seat provided
---
Sounds great!
I'm ready to book my Swan Valley Wine Tour.
SELECT A DATE BELOW TO GET STARTED
Please note – If tour date is not available or for last minute bookings please call +61 401 726 843 or email [email protected]
Searching Availability...