Experience the very best the
Swan Valley
has to offer.
With guaranteed small groups (max. 10 guests) and a carefully curated itinerary of premium Cellar Door and culinary experiences the VIP Swan Valley Wine Tour is without question the finest quality tour on offer in the Swan Valley. Avoid the big bus crowds and spend the day visiting the most respected wineries in the Swan Valley, enjoy high quality food & dining experiences and appreciate the professionalism that comes with an internationally experienced and accredited local Tour Guide well versed in the history of the region and it's wine.
Tour
Highlights
Exclusive to Best of Perth Tours, this all-inclusive tour features a behind-the-scenes winery tour to learn about wine making, private wine tasting at the region's most reputable wineries as well as enjoying a range of locally made produce including artisanal cheeses, gourmet food sampling and a choice of delicious main course lunch options.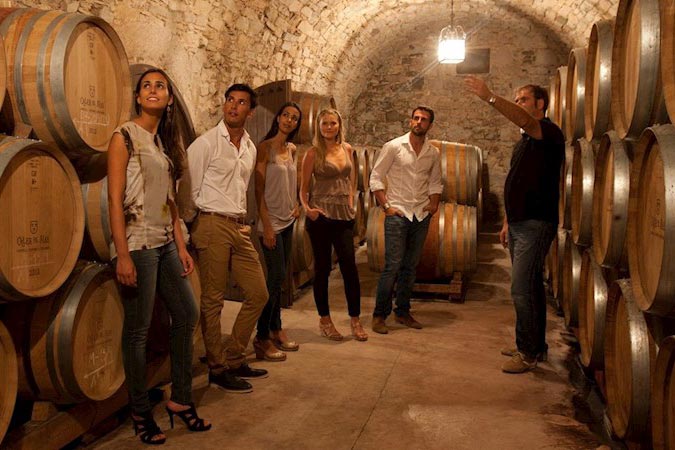 Exclusive Behind-The-Scenes Winery Tour
We start the day with a very special behind-the-scenes tour of a winery to learn about the wine making process and follow the year long journey it takes to make wine from the vine to the bottle, as well as the factors that can influence every vintage. Whether you are a novice or expert, the tour provides a terrific insight into the region as well as an understanding of what makes the Swan Valley wine region so unique. As we stroll through the vines, into the production area and finish in the barrel ageing room you will be able to gain an insight into the craft of winemaking and the attention to detail, effort and commitment required to create that great bottle of wine.
---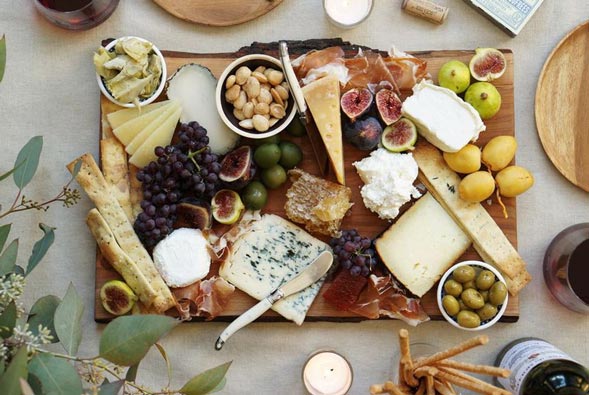 Locally Crafted Artisan Cheeseboard Morning Tea
As a part of your first private cellar door experience for the tour a delicious artisan cheeseboard is prepared to accompany your wine tasting for morning tea. The 'Best of the West' cheeseboard comprises of a range of Western Australian produces cheeses including a beautifully light goat's cheese, delicious creamy brie, robust raclette and a full bodied rich blue cheese. The range of cheeses showcases some ofthe very best producers of the region and are chosen to perfectly compliment the wine tasting experience.
---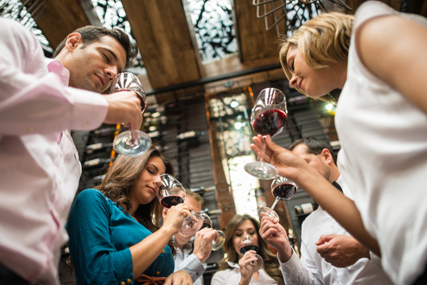 Premium Wine Tasting Experiences
After extensive research sampling wines and experiencing each Cellar Door in the Swan Valley you can be assured the wineries selected for the tour are the best expressions of what the region has to offer. Each winery provides their own unique experience with a range of styles selected to ensure you maximise your tasting experience on the day. From Swan Valley's classic wine varieties to new blends and styles being developed by winemakers in this ever evolving region, each winery will broaden your horizon and help you discover wines you truly love.
---
Delicious Main Course Lunch Options
Great wine should go with great food and that is why we provide you with your choice of gourmet main course lunch options with a variety of meals that cater to every taste (inc. vegetarian, gluten free & vegan options). The delicious seasonal lunch menu is prepared by one of the best chef's in the Swan Valley and is beautifully accompanied with a glass of wine of your choice from an exclusive cellar door tasting. Unlike other tour companies who may only provide you with a shared platter for lunch, your dining experience will be something for you to savour and enjoy.
---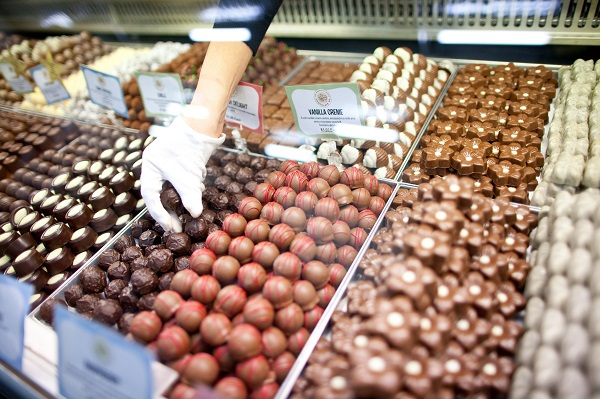 Hand Crafted Chocolate & Gourmet Food Sampling
A day of indulgence wouldn't be complete without some decadent treats to finish off the day. We make a stop at one of "Australia's Top 100 Gourmet Experiences" as rated by Australian Traveller Magazine to sample a variety of hand crafted chocolates, or for those who enjoy things more savoury a range of gourmet foods including home made jams, olive oils, vinaigrettes, dressings chutneys and desserts. With additional wine tasting also available it is a terrific way to finish off a wonderful day in the Swan Valley before your return journey back to Perth.
---
Professional Tour Guide Commentary
To learn about wine is to discover the region and its history. The Swan Valley's history dates back to the original British settlers with some of the oldest vineyards in all of Australia. A unique wine region in terms of it's climate, grape varieties and vineyards you are truly in for a day of discovery. Your Tour Guide is not only WSET accredited in wine making and production but also well versed in the history of the Swan Valley and well known to it's winermakers. Your Tour Guide is on hand to enrich your day as a wealth of information as well as to ensure you have the absolute best experience possible.
---
Our Latest
Reviews
Don't just take our word for it. Check out our most recent reviews to learn more from some of our guests who have experienced the tour.
Google
Wanted to try something that was different from the regular run-of-the-mill winery tour and wasn't disappointed. Tim was friendly, knowledgeable and willing to go the extra mile to ensure we had a good time. Furthermore, because it was a small group and Tim's network, we get to access wineries and met wine makers who are legends in the industry, which a normal and larger tour groups will not have access to. If you want a generic, touristy and shallow wine tours, there are plenty of options out there however if you want a unique and special winery experience, then look up Tim.

Victor Jong


11/30/2019

It's a pleasure to see Tim and his tour groups visit our cellar door. Always involved with the group and goes out of his way to make sure everyone is looked after. If you are looking for a tour of the Swan Valley, look no further! Highly recommended.

Garbin Estate Wines


11/24/2019

Awesome tour!!! Enjoyed the sightseeing at Kings Park and the tasty snack prepared by our tour guide Tim. Though this was not a VIP wine tour but we sure felt like VIPs given the small group size of 5 😊 We did the Very Best of Perth Tour - Caversham Wildlife Park and City Sightseeing Tour on 25 Oct 2019. The wine tasting at Carilley Estate was superb and my favourite part of the tour. My favourite was the Rosé 2015 and Chenin Viognier 2013 (if you have a sweet tooth like me). Tim was just as knowledgeable as the guy over the counter in wine tasting and quality of the wine. The lunch was fantastic and the pairing of my wine with my main course was classic. Thanks to friendly staff at Carilley for their advice on what type of wine to pair with my main course 😊 Another favourite part of the tour for me was the feeding of the kangaroos at Caversham. Tim was knowledgable about the animals at Caversham Wildlife Park as well. He knew most of their habits and knew how what makes them tick. Do join this tour if you are looking for a really personal tour and a knowledgeable guide who knows about animals at the wildlife park!! 😉 A must-go-to tour if you are looking for a similar VIP experience on other tours and trust me it cannot get any personal as this. Recommended for anyone who has no clue what to do in Perth 😊 Will leave some photos for your consideration. P.S. Hi Tim, my mom and I enjoyed our time. Thanks for helping us to plan the rest of our Sat. We went back to freo for fish 'n' chips and gelatossimo ice cream instead of going for Subi. We will definitely book your tour company again if we ever visit Perth in future. Regards, Fabian

JZ Ho


11/11/2019

I had an amazing time on my tour around Perth (Kings Park, a wildlife park, wine tasting in Swan Valley and lunch, and the beach). This tour is a great sample platter of everything Perth has to offer. I didn't have much time to see the city and was so thankful to find the Best of Perth Tours, which offered a personal experience. It was fun to get to know the small group of people in my tour over the day. For everything that is included the value is phenomenal. I originally looked at doing some of these activities on my own but the cost and time (via public transit or Uber) involved would have made it impossible to do in one day. I felt the timing of each activity was just right and I never felt rushed. My guide —Tim— was awesome, considerate, and very knowledgeable. I think my favourite part of the tour is a tossup between meeting the koalas and kangaroos or the lunch and wine tasting. Just a perfect day. I highly recommend to anybody visiting Perth.

Nicole Larson


10/26/2019

A VVIP Experience It was an amazing experience. The wine tasted divine, we annihilated the cheese board (because it was so wonderful), and what an awesome way to finish the day with ice cream. Tim knew everything about wine and the history of Perth and he was always keen to explain further when we asked questions. Tim went above and beyond with enthusiasm and thoughtfulness he even helped us plan out the rest of our time at Perth. 100% recommend!!

Gao Tian


10/25/2019

I've been on several wine tours all over the world (California, France, Spain, Australia, Italy) and none of them have come close to the charm, value and personal experience as the VIP Swan Valley tour with Tim. The whole day was perfectly curated by charming tour guide Tim. It began with an on-time pick up, an informative short drive to the Swan Valley. Before the tastings we learned a bit of how wine is actually made with a behind the scenes tour... then the magic began. TASTINGS!! We visited multiple small, boutique and fabulous vineyards. I sampled some world class wines and took home several bottles from each cellar door. I even fell in love with an 80 something year old winemaker who produces 2 varieties of sparking wine. Everything was run smoothly and Tim was great in fostering a report with the small group. This is not a big tour bus tour, it's an intimate experience with the actual wine makers, the other few guests and our host, Tim! This was definitely a day out to remember and if you're looking for a wine tour in the Swan Valley, look no further. Just book it, you won't regret it!!!

Nicklas Svensson


9/27/2019

From beginning to end the customer service from Tim was exceptional. Highly recommend this tour! A very knowledgeable tour guide and a well planned day offering variety and some gorgeous boutique wineries that the bigger tours may not take you too!

Julia Kay


7/20/2019

Fantastic day, Tim does a great tour to the lesser known wineries in the Swan Valley including the Olive Farm and Carrilley Estate as well as the Feral Brewery. Personalisation and relaxed vibe.

Nucky


7/13/2019

Thankyou Tim! One of the best tours we've done. Smaller groups, more interaction with the producers, great knowledge of the region. And we scored some FANTASTIC wines to sample. Aswell as DELICIOUS food. It's compiled into a day that goes so quick and lots of fun. We will return!

Peter Gillies


6/28/2019

Had the best time today with Tim! Not only behind the scenes of the wineries, but the chocolate factory too! Awesome lunch...would highly recommend this tour!! Selina

Selina Wittman


4/27/2019

Tripadvisor
Get to know your
Tour Guide
Born and raised in Perth, your Tour Guide has over 10 years of experience both locally and internationally. Showcasing the very best Perth has to offer, get to know your Tour Guide before you choose your tour company.
LEARN MORE
Adults
---
$ 160 AUD (p/p)
Ages 18+ years
All-inclusive tour experience
---
Children
---
$ 80 AUD (p/p)
Ages 4–17 years
Specia kids menu included
---
Infants
---
$ 50 AUD (p/p)
Ages 0–3 years
Baby seat provided
---
Sounds great!
I'm ready to book my tour.
SELECT A DATE BELOW TO GET STARTED
Please note - If tour date is not available or for last minute bookings please call +61 401 726 843 or email [email protected]
Searching Availability...