Experience the very best Perth Wine Tour the
Swan Valley
has to offer.
With guaranteed small groups (max. 10 guests) and a carefully selected itinerary of premium wineries and culinary experiences, the VIP Swan Valley Wine Tour is without question the finest quality tour on offer in the Swan Valley. Avoid the big bus crowds and spend the day visiting the most respected wineries in the Swan Valley, enjoy high quality food & dining experiences and appreciate the professionalism that comes with an internationally experienced and accredited local Tour Guide experienced in the history of the region and it's wine.
Tour
Highlights
With exclusive Perth CBD hotel pick up plus other additional convenient pick up locations around Perth, this all-inclusive full day tour features a range of premium wine tasting and dining experiences. With an exclusive behind-the-scenes tour and an experienced, accredited local Tour Guide your day will certainly be an experience to remember.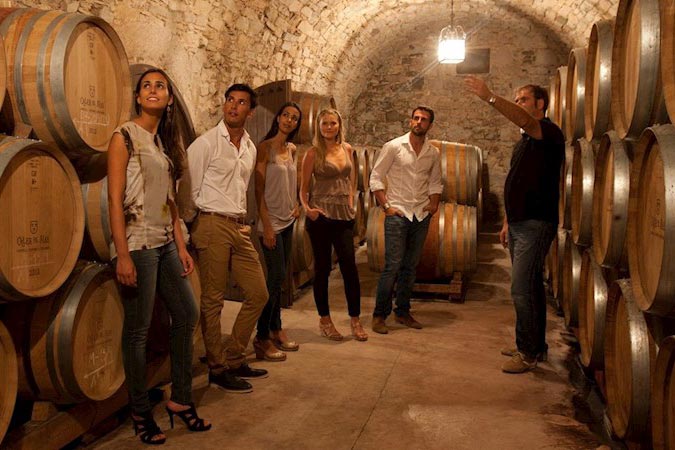 Exclusive Behind-The-Scenes Winery Tour
We start the day with a very special behind-the-scenes tour of a winery to learn about the history of the Swan Valley region as well as the wine making process as well follow the journey of wine from vine to the bottle. Whether you are a novice or expert the tour provides a terrific overview of the wine making process as well as an understanding of what makes the Swan Valley wine region so unique. As we stroll through the vines, into the production area where the wine is made and finish in the barrel ageing room you will be able to gain a a deeper insight into the craft of winemaking and the attention to detail, effort and commitment required by each winemaker to create that special bottle of wine.
---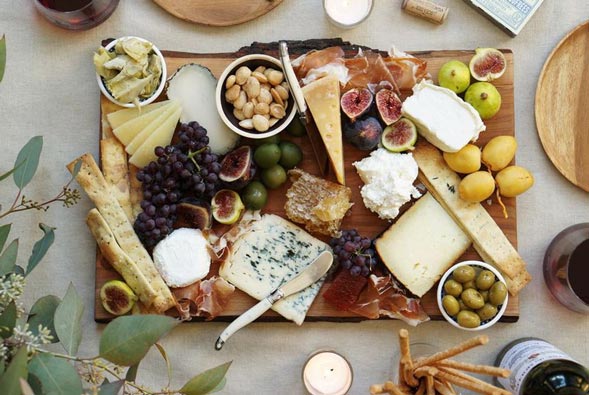 Locally Crafted Artisan Cheeseboard Morning Tea
As a part of your first private cellar door experience for the tour a delicious artisan cheeseboard is prepared to accompany your wine tasting for morning tea. The 'Best of the West' cheeseboard comprises of a range of Western Australian produces cheeses including a beautifully light goat's cheese, delicious creamy brie, robust raclette and a full bodied rich blue cheese. The range of cheeses showcases some of the very best producers of the region and are chosen to perfectly compliment the wine tasting experience.
---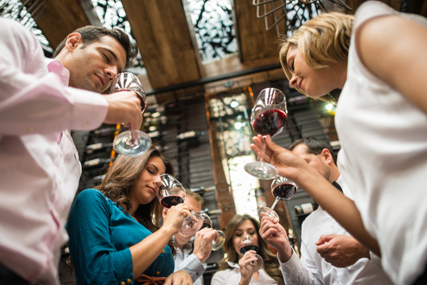 Premium Wine Tasting Experiences
As a small tour company we have access to all Swan Valley wineries (unlike the big tour companies) and after careful research you can be assured that the wineries selected for the tour are of the highest quality and the best representations of what the Swan Valley can offer. The region produces a wide range of white, red, rose, sparkling and fortified wines and boutique wineries we visit provide a personalised, high quality and diverse wine tasting experience. Whether you want to sample classic varietals or try unique blends and styles being developed by creative award winning winemakers we can guarantee you will have the opportunity to discover wines you truly love.
---
Delicious Main Course Lunch Options
Great wine should go with great food and that is why we provide you with a range of gourmet main course lunch options (inc. vegetarian, gluten free & vegan options) with a variety of meals that caters to every taste and will ensure that your dining experience is just as memorable as the wineries we visit throughout the day. The delicious seasonal lunch menu is prepared by one of the best chef's in the Swan Valley and is beautifully accompanied with a glass of wine of your choice from an exclusive cellar door tasting. Unlike other tour companies who may only provide you with a shared platter for lunch, your dining experience will be something for you to savour and enjoy.
---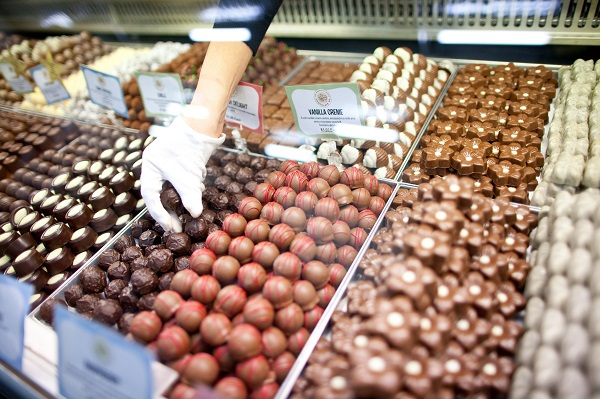 Hand Crafted Chocolate & Gourmet Food Sampling
A day of indulgence wouldn't be complete without some decadent treats to finish off the day. We make a stop at one of "Australia's Top 100 Gourmet Experiences" as rated by Australian Traveller Magazine to sample a variety of hand crafted chocolates, or for those who enjoy things more savoury a range of gourmet foods including home made olive oils, vinaigrettes, marmelades, pasta sauces, chutneys and desserts to name just a few. With additional wine tasting also available it is a terrific way to finish off a wonderful day in the Swan Valley before your return journey back to Perth.
---
Professional Tour Guide Commentary
To learn about wine is to discover the region and its history. The Swan Valley's history dates back to the original British settlers with some of the oldest vineyards in all of Australia. A unique wine region in terms of it's climate, grape varieties and vineyards you are truly in for a day of discovery. Your Tour Guide is not only WSET accredited in wine making and production but also well versed in the history of the Swan Valley and well known to it's winermakers. Your Tour Guide is on hand to enrich your day as a wealth of information as well as to ensure you have the absolute best experience possible.
---
Our Latest
Reviews
Don't just take our word for it. Check out our most recent reviews to learn more from some of our guests who have experienced the tour.
As part of a round the world trip, I had some time in Perth and booked this trip well in advance of my January arrival in the area. Tim was... read more extremely helpful throughout the process, communicative and helped me get on the tour on the best day for me.

On the day itself, Tim himself took us into the Swan Valley and quickly demonstrated both that he knew the area like the back of his hand, providing a useful and informative commentary on the area, but also had a deep knowledge and relationship with the wineries that we visited. As the day progressed, he worked out what the interests of the group were and dropped in on boutique wineries that would suit our interests and that he knew would be able to accommodate us, rather than sticking to a rigid schedule - although he was still well able to get us back into Perth for a sensible time in the evening.

This was a thoroughly enjoyable tour - the wineries themselves were well worth exploring (the Swan Valley maybe not having the profile of some other Australian wine-making areas), the food was excellent and Tim himself was an excellent guide. Would thoroughly recommend to anyone visiting the area who is interested in a wine tour.

D6851LBmatthewl


1/22/2020

If you've ever wondered what goes on behind the scenes during the wine-making process then I highly recommend this tour! We were so well looked after by our tour guide... read more Tim, who was extremely knowledgeable and made the day so much fun. Absolutely spoilt for variety with both wine and food I got a lot out of the Best Of Perth tour and wouldn't hesitate to recommend it to the serious wine lovers out there. Thanks Tim for a brilliant day!!

rebeccagT2570WU


1/20/2020

Could not have asked for a better day out in the Swan Valley. A good selection of local boutique wineries, delicious cheese plate, excellent lunch at a lovely venue... read more and topped off with a visit to the Margaret River Chocolate Factory. Our guide Tim Stone, was friendly, knowledgeable and considerate throughout the day and his personal relationships with each of the venues and their staff made for a relaxed and fun experience in a small group setting. I would highly recommended this tour.

RikiS1


1/20/2020

Hubby and I had a great day touring the Valley yesterday. Tim, our tour guide and founder of the Tour Company was very enthusiastic and charismatic and showcases the best... read more of Perth. Our group was tailored to a small group which ensured everyone had the most from their travel experience.
Wineries visited may vary, but we were lucky to pay a visit to several estates whose wines we hold dearly.
It was great vibes all day!!! We met new wine lovers who did the tour with us and it was amazing to chat about the wines and the region. All in all it was a relaxing yet fun tour exploring vineyard, behind the scenes wineries and tasting wines and cheese.

perthwinegirl


1/19/2020

My partner and I had a wonderful time on the VIP Swan Valley Wine Tour. The boutique wineries were lovely and the wine was amazing. Because the boutiques were... read more smaller wineries we were able to meet the owners who explained how they produced the wines which was really special. The tour guide, Tim, was fantastic. He gave us lots of history of the regions which was very interesting and we stopped and had dinner at one of the wineries. The meal was great and this was paired with one of the wines which was really special. Overall the trip was excellent and I would highly recommend it to anyone who visits Perth.

ChristineM3124


1/14/2020

My daughter and I thoroughly enjoyed the Best of Perth Swan Valley tour. It was such a comprehensive, well thought out day filled with excellent wines, cheeses and food. Our... read more tour guide Tim could not have been more helpful or informative. We would highly recommend the tour to anyone wanting to avoid the noisy crowds and wanting a more personalised, professional experience.
Thank you for such a memorable day Tim.

U598PTfionap


1/04/2020

I went with my family (with elderly and teenager) to Perth for the X'mas holidays. We joined the "City Highlights, Wildlife Park and Swan Valley Tour". The local tour company... read more is "Best of Perth Tour" and the guide is Tim Stone. He carefully planned and took good care of the elderly. At King's park, I had plenty of time to enjoy the Botanic Garden with lovely sloped meadows, fountain ponds, tall trees (lots of eucalyptus smell), wild parrots and views overlooking Perth. The cheese board arranged near the State War Memorial grassland was refreshing. At Caversham Wildlife Park, Tim helped us take good photos with koalas and other animals with great angles. Thank you Tim! The wine tasting right before the delicious lunch was delightful. It was fulfilling to taste various wines produced within the Swan Valley Region. Lastly we visited the Scarborough Beach. We had the chance to watch skillful people playing kite-surfing by the beach, and skateboarding at a skatepark. What a gratifying tour!

yohoyammie


12/30/2019

A small group of workmates went on the full day won't tour of the Swan Valley last Friday. We couldn't have asked for a better host/driver than Tim who was... read more very affable and helpful with his info and not at all into pushing or rushing along. We went to the first winery and were given an overview and look at production methods and then we had leisurely tastings accompanied by an platter of fabulous cheeses. Then on to another winery for more tastings and lunch (included) ,then on to two more little small owner operated wineries for more tastings and finally finishing up at the chocolates factory for for sweet delights to finish. Tim then dropped us off at various stops requested along the way back to Perth.
He couldn't do enough to accomodate any requests and just was a genuinely lovely host. Thanks for a great day.

Peta C


12/22/2019

A lovely day with a small group in Swan Valley under guidance of Tim. Being his own company makes the tour very personal and tailor made. Besides visits to four... read more wineries including lunch, we also made a Quick visit to a chocolate factory. A small group also offers a good opportunity to interact and get to know the other participants, which in our case meant we got a lot of great recommendations of restaurants around Perth.
Tim also sent a number of wineries to visit in Margret River, which was very kind of him.

tomase104


12/22/2019
Get to know your
Tour Guide
Born and raised in Perth, your Tour Guide has over 10 years of experience both locally and internationally. Showcasing the very best Perth has to offer, get to know your Tour Guide before you choose your tour company.
LEARN MORE
Adults
---
$ 160 AUD (p/p)
Ages 18+ years
All-inclusive tour experience
---
Children
---
$ 80 AUD (p/p)
Ages 4–17 years
Specia kids menu included
---
Infants
---
$ 50 AUD (p/p)
Ages 0–3 years
Baby seat provided
---
Sounds great!
I'm ready to book my tour.
SELECT A DATE BELOW TO GET STARTED
Please note - If tour date is not available or for last minute bookings please call +61 401 726 843 or email [email protected]
Searching Availability...