Experience the very best the
Swan Valley
has to offer.
With guaranteed small groups (max. 10 guests) and a carefully curated itinerary of premium Cellar Door and culinary experiences the VIP Swan Valley Wine Tour is without question the finest quality tour on offer in the Swan Valley. Avoid the big bus crowds and spend the day visiting the most respected wineries in the Swan Valley, enjoy high quality food & dining experiences and appreciate the professionalism that comes with an internationally experienced and accredited local Tour Guide well versed in the history of the region and it's wine.
Tour
Highlights
Exclusive to Best of Perth Tours, this all-inclusive tour features a behind-the-scenes winery tour to learn about wine making, private wine tasting at the region's most reputable wineries as well as enjoying a range of locally made produce including artisanal cheeses, gourmet food sampling and a choice of delicious main course lunch options.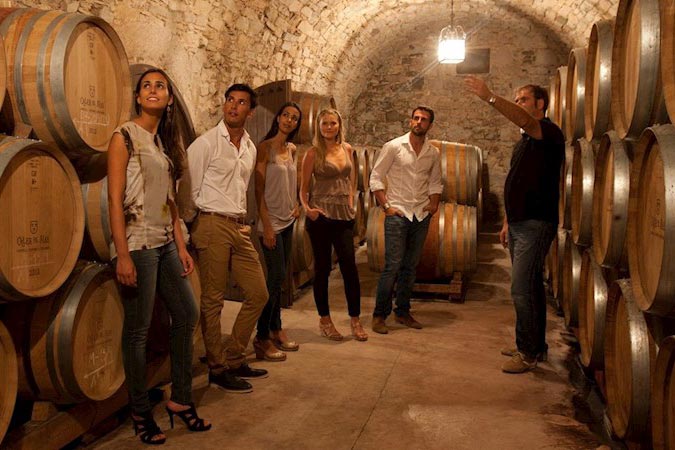 Behind The Scenes Winery Tour
We start the day with a very special behind-the-scenes tour of a winery to learn about the wine making process and follow the year long journey it takes to make wine from the vine to the bottle, as well as the factors that can influence every vintage. Whether you are a novice or expert, the tour provides a terrific insight into the region as well as an understanding of what makes the Swan Valley wine region so unique. As we stroll through the vines, into the production area and finish in the barrel ageing room you will be able to gain an insight into the craft of winemaking and the attention to detail, effort and commitment required to create that great bottle of wine.
---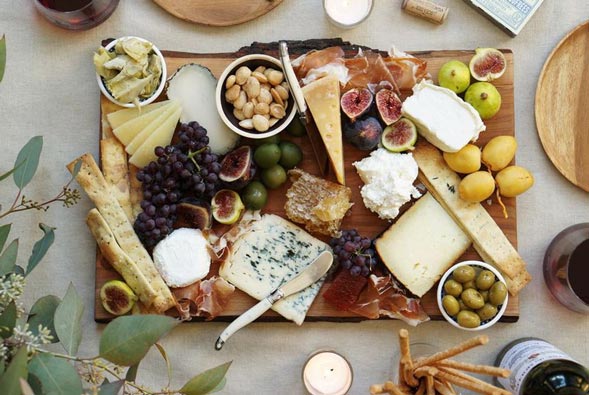 Artisan Cheeseboard Morning Tea
As a part of your first private cellar door experience for the tour a delicious artisan cheeseboard is prepared to accompany your wine tasting for morning tea. The 'Best of the West' cheeseboard comprises of a range of Western Australian produces cheeses including a beautifully light goat's cheese, delicious creamy brie, robust raclette style cheese and a rich blue cheese. The range of cheeses showcases some ofthe very best producers of the region and are chosen to perfectly compliment the wine tasting experience.
---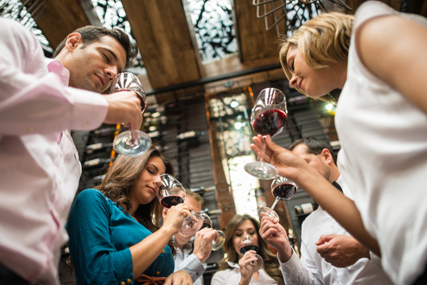 Premium Wine Tasting Experience
After sampling wines from every vineyard in the Swan Valley we have hand selected a range of the very best wine tasting experiences for the tour with exclusive private wine tastings at each venue. Each winery provides their own unique selection of wines with a variety of expressions and styles to ensure you maximise your tasting experience on the day. From Swan Valley's classic wine varieties to new blends and styles being developed by winemakers in this ever evolving region, each winery will broaden your horizon and help you discover wines you truly love.
---
Gourmet Main Course Lunch
Great wine should go with great food and unlike other winery tours who provide shared platters, you will be treated to a gourmet main course meal with a variety options that cater to every taste. Delicious seasonal lunch menu options are prepared by an amazing Swan Valley chef and accompanied with a complimentary glass of wine of your choosing from a private cellar door tasting. With suggested pairings to compliment your meal, your lunch experience will be something for you to savour and enjoy.
---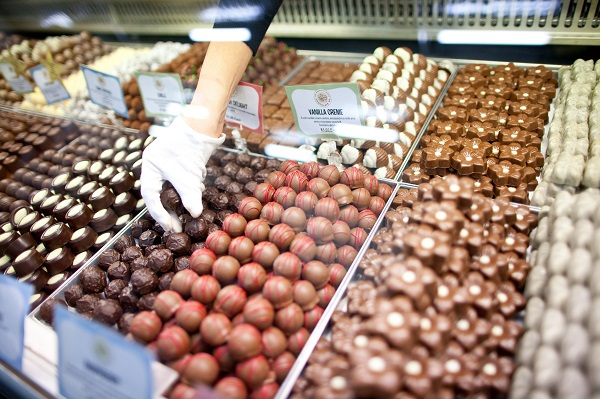 Chocolate & Gourmet Food Tasting
A day of indulgence wouldn't be complete without dessert. We make a final stop at one of "Australia's Top 100 Gourmet Experiences" to sample a variety of chocolates as well as gourmet jams, chutneys and vinaigrettes to accompany your wine purchases from the day.
---
Tour Guide Commentary
To learn about wine is to learn about the region and its history. The Swan Valley's history dates back to the original British settlers with some of the oldest vineyards in all of Australia. Your Tour Guide will provide you with an insight into the region and its history whilst you relax and enjoy your day.
---
Our Latest
Reviews
Don't just take our word for it. Check out our most recent reviews to learn more from some of our guests who have experienced the tour.
GOOGLE
We had a great day with Tim, and appreciated his knwledge and choices of vineyards. I could have done without the rather tacky chocolate shop at the last stop, but that's just my taste. A very enjoyable day with some interesting wines.

Gregor Ronald


1/15/2019

Would highly recommend. My best friend and I were looking for a wine tour close to Perth, which involved a smaller group, high quality lunch options and access to the cellar doors of more boutique winemakers. This tour delivers all those things, and more. The wineries we visited offered a variety of experiences, lunch was gourmet in a gorgeous setting and transport comfortable. Tim is the ultimate professional: very knowledgeable about the area and the wineries we visited, but at the same time, down to earth and super friendly. He was flexible in terms of logistics, well prepared with water, a cooler for the wine and bubble wrap to protect the precious cargo we all brought home, and a true gent from start to finish. I would not hesitate to recommend this tour to others. Thanks again for the best day!

Laura Needham


1/11/2019

What a great tour! Our host Tim has a wealth of knowledge when it comes to wine, food and the local region. The stories and history he tells is so interesting and adds such depth beyond other ordinary tours. The intimate group setting makes for some great dynamics and shared conversations that everyone can enjoy. The selection of venues were brilliant and he accommodated some changes in the itinerary for our group as well. What a great time! Thanks, Tim!

Paul Thompson


12/16/2018

Having been to Swan Valley several times previously I had never been fully aware of the history of the region and the work that goes into making the wine until experiencing the VIP tour. Tim's knowledge, passion, and personality made for a wonderful experience. Highly recommend.

Terry Gilmore


12/15/2018

First of all, I teach wine and travel the world visiting wineries so I have pretty high expectations for wine tours. Tim Stone, the owner of Best of Perth Tours is a knowledgeable wine guy with credentials to back it up. The wineries we visited each had something different to offer and ranged from very small to large. Tim saw that we got personalized attention at all of them and we had plenty of wines to taste. The cheese plate and lunch were both good. I can't say enough good things about Tim and this tour. Go!!!! You won't be disappointed!

Sandra Taylor


12/12/2018

My guests were very pleased with Tim's tour and service. Will definitely engage him for future tours. Keep it up, Tim

kimmy Tan


12/03/2018

Had an absolute great time with Tim (our guide) on the swan valley wine tour. I Have done a few other swan valley wine tours - this one is easily the best. Look no further - this tour is well worth it and you won't be dissapointed.

Matt


11/10/2018

My husband and I recently spent a long weekend in Perth and the absolute highlight was the day we spent wine tasting in the lovely Swan Valley with Tim's Best of Perth Tour! Tim is very personable, knowledgeable about the Valley and it's offerings, passionate about his business and fun loving! He kindly tailored the tour to our preferences as we were lucky enough to have him to ourselves that day and happily played photographer! Everything was perfect, from the behind the scenes wine making experience, to the delectable cheese board for morning tea and wonderful lunch at Houghton Winery, to a picturesque final tasting and delicious glass of tempranillo at Pandemonium Estate! We cannot recommend Tim's Best of Perth Tour enough. If you're lucky enough to find yourself in Perth, you can't go wrong with a tour with Tim. Thanks for a fab day, Tim! -Josie and Luke xx

Josie Senoga


10/29/2018

I went on a tour of the Swan Valley with my brother and a mate and I cannot recommend Tim, our tour guide (and designated driver!), enough. He went above and beyond in every possible way. Any questions we asked about any part of the fermentation process or wine in general, he was able to answer, and when he wasn't, he went and grabbed the OWNER of the winery to personally answer it for us. Tim is friends with workers and owners all around the wineries so you know you are getting the best of the best. He had a fantastic palate and was able to recommend both fantastic wineries and exquisite wines. I am counting down the days until I can book another tour with Tim and Best of Perth Tours. Do yourself a favour and give him a call.

Alex Bruce


10/11/2018

We had done a few Swan Valley tours before but this one definitely stands out. Tim was so knowledgeable on the region, his passion for the history of Swan Valley made the tour really special. We got tours of the wine making process and got to see the best of Swan Valley. We had a great day and definitely recommend this tour.

Kylie McDevitt


9/15/2018
TRIPADVISOR
I would strongly recommend this tour if you want to enjoy a personalised wine tour. Tim was an excellent tour guide and took us to small independent wineries where we enjoyed a wide range of quality wines. The restaurant provided an excellent lunch. It was...More

joanno991


4/07/2019

I booked this wine tour before leaving the UK. Tim's communication prior to my booking the trip was brilliant, he answered all my questions and wanted to know what I wanted to explore on the day. The day before our planned trip Tim contacted me...More

ch201711


4/02/2019

My wife and I recently toured Australia and New Zealand and took a number of wine tours of which Tim's VIP Swan Valley Wine tour was the best! Tim picked us up in a timely manner at the hotel then transported to the Swan Valley...More

Gary S


3/20/2019

We had such a great time on this tour ! It was rich full of history, fun and wine tasting which covered all your categories and even fortified wines like port and muscat which our group voted to go for our last stop because we...More

lauren1019


3/19/2019

The perfect wine tour. With a small group you explore some interesting Swan Valley wineries. It's fun and you learn a lot. Everything is well organised and Tim is a very knowledgeable guide. There is enough time for all the wine tastings and a great...More

WS_Munich


3/18/2019

Tim's Tour was booked thru our hotel in Perth.. The booking went smoothly and Tim and his van arrived right on time to take us on our Merry Way.. We had a wonderful time touring the Swan Valley Area and enjoying the many wines of...More

TheExpats


3/11/2019

We had an excellent day out with Tim. Our tour ran like clockwork and was extremely well organised but we never felt hurried or pressured to move on. Tim was extremely knowledgeable and clearly a proud West Australian. He was the consummate host, right down...More

Sara H


3/04/2019

Tim was the most amazing host. Friendly, informative and has filled a void in the market by providing a small group wine tour. He took us to some lovely wineries that do not accomodate large tours. The included lunch was of a high standard with...More

Janandsteve1980


2/28/2019
Get to know your
Tour Guide
Born and raised in Perth, your Tour Guide has over 10 years of experience both locally and internationally. Showcasing the very best Perth has to offer, get to know your Tour Guide before you choose your tour company.
LEARN MORE
Adults
---
$ 140 AUD (p/p)
Ages 18+ years
All-inclusive tour experience
---
Children
---
$ 70 AUD (p/p)
Ages 4–17 years
Specia kids menu included
---
Infants
---
$ 50 AUD (p/p)
Ages 0–3 years
Baby seat provided
---
Sounds great!
I'm ready to book my tour.
SELECT A DATE BELOW TO GET STARTED
Please note - If tour date is not available or for last minute bookings please call +61 401 726 843 or email [email protected]
Searching Availability...